RESPONSIBLE PET NUTRITION
author Μarios Dimitropoulos, OASIS Aqua&Pet Owner
The Right Food for Every Pet
"Responsible pet nutrition" is the motto for our brand and symbolises everything we believe in and what we stand for. Our goal is to offer dogs and cats the best that suits them throughout their lives.
Dr. Clauder's is a family business that has grown into a modern global company with a long tradition and decades of experience in the production of high quality products for dogs and cats.
With a full line of quality, innovative and certified products such as dry and liquid foods Super Premium, Grain free, Hypoallergenic, clinical diets, Barf, Snacks, care products and nutritional supplements, Dr Clauder's offers high quality nutritional value for all stages of life of our little friends.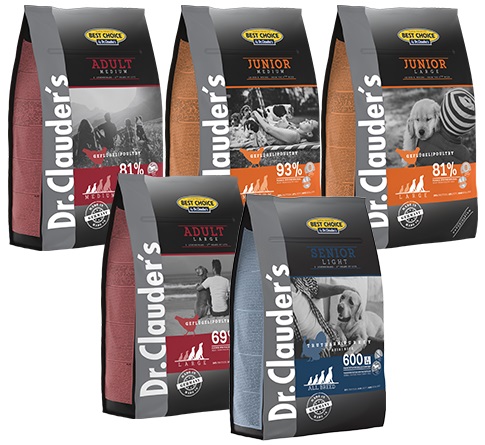 H Dr. Clauder Best Choice is a Super Premium monoprotein dry food with high digestion and taste. Rich in meat, and many essential ingredients for optimal dog health.
Gluten free, no added preservatives.
Hypoallergenic monoprotein diet of high nutritional value. Thanks to its composition and the effectiveness of the ingredients, it supports the immune system, stabilizes the digestive system. Wheat-free – Balanced protein-energy ratio.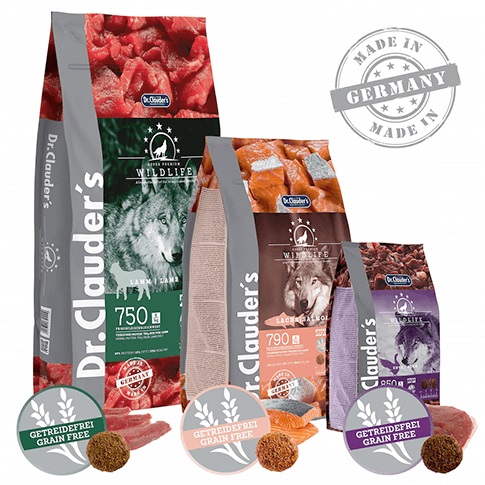 Dr.Clauder's Wildlife is a Grain free monoprotein dry food with a high content of fresh meat. The formula is based on the natural eating behavior of primordial dogs and has been optimized through extensive know-how. Enriched with protein sources as well as vegetables, fruits and herbs.
With a wide variety of flavors based on high quality fresh meat, Dr Clauder's liquid foods are at the top of every dog's diet.
Special diet for the special needs of dogs.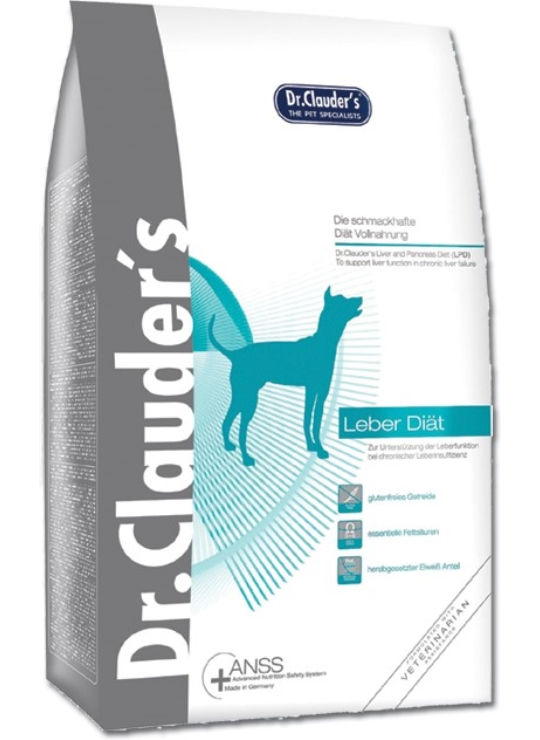 Specialized formulas for the treatment of specific diseases of dogs and cats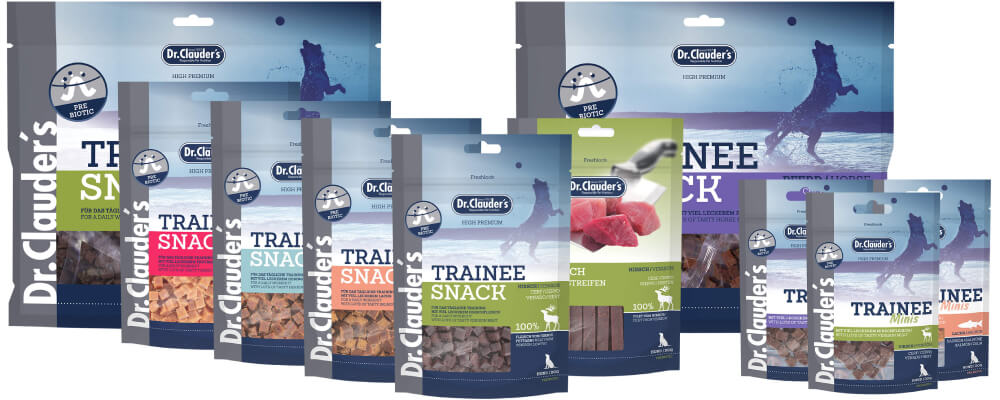 • High meat content
• 100% meat – 0% cereals
• Single protein
• With prebiotics to support the intestinal flora
• Many different flavors
Due to the unique production process used, Dr.Clauder's delicacies are ideal for a daily reward
B.A.R.F.
BIOLOGICALLY APPROPRIATE RAW FOOD
With the product line of "B.A.R.F. specialities", we carry on from the original diet of dogs.
It makes correct feeding that is biologically appropriate for the species quite simple.
Selected variety of luxury products for dogs and cats, which promote their optimal health.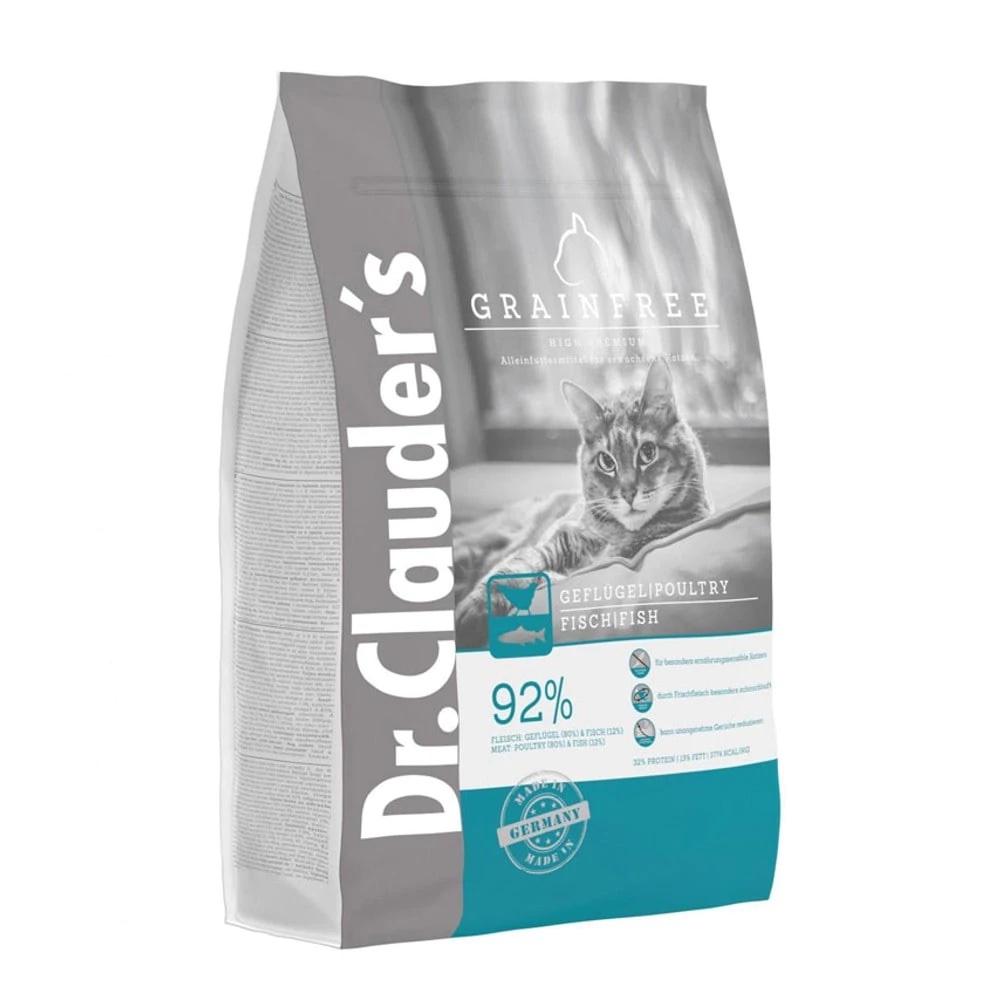 Dr.Clauder's High Premium
Dr.Clauder's High Premium is a Super Premium dry food with high digestion and taste. Rich in meat, and a number of essential ingredients for optimal cat health at every stage of its life.

Best Selection wet food line was developed specifically for kitten adult and neutered cats. It offers a selected combination of fiber and an ideal supply of nutrients for a long and balanced life.
• Plenty of fresh lean meat
• High-quality oils and superfoods
• Each product with additional benefits
• Open declaration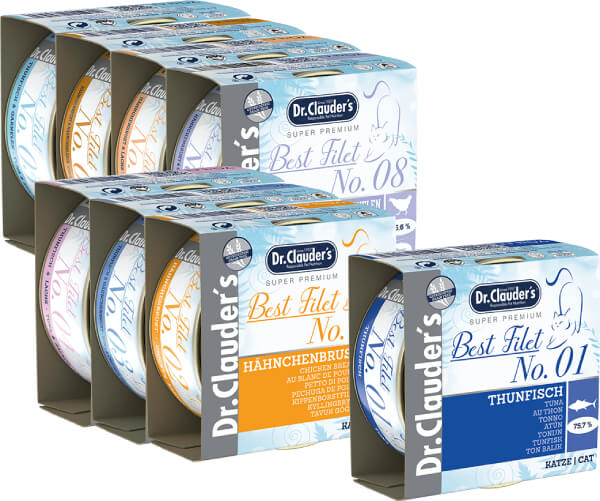 Natural fish and poultry fillets, with high meat content, gently cooked in their own broth, grain free
• No preservatives, no sugar, no flavour enhancers
• Super Premium food
• Selected sources of protein
• Low-calorie food supplement
• Comes in small packages for irresistible freshness